properties
For Rent
Checkout our latest properties for rent
Fully finished and luxuriously furnished and equipped house in a…
Beautiful 3-bedroom apartment in an enclosed compound with outside swimming…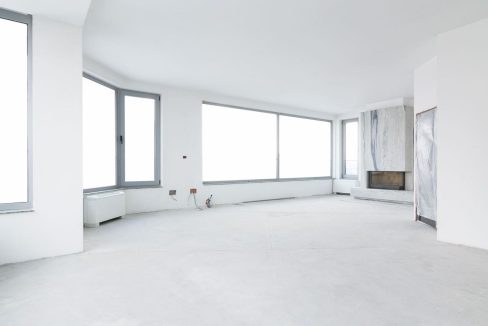 New luxury apartment with undisturbed views over the city and…
properties
For Sale
Checkout our latest properties For Sale
BUY or SELL
Do you want to sell or rent your property? UNLIMITED Luxury Estates has the solution for you!
featured
Featured Properties
Checkout our latest TOP Offers
Incredible penthouse with a huge terrace / 80 sq.m./ and amazing views…
The team
MEET OUR STARS
The professional team of UNLIMITED Luxury Estates
Ágnes Horváthné Réffy - Embassy of Hungary
"Dear Toni,
Thank you for your kind letter, it really meant a lot for us to know that you understand us. You are one of the nicest and most helpful person I have ever met."
Hello Toni,
…………… Wendy was very helpfull and also very understandable towards my daughter.
Regards
Leen
Christopher Rattray - NESTLE Bulgaria
….I just wanted to say a huge thank you from myself, Lynn and Lauren for helping us find an apartment this week. You made the whole process stress free.
Also, I just wanted to let you know that Lauren was officially accepted to the AAS yesterday, so we are really happy about this also, thanks for helping with this as well…..
Jason Mead - NOVARTIS Bulgaria
Good morning Toni!
We are quite happy about the living situation working out given our needs of a home which is dog friendly and mostly unfurnished. Thank you for being of terrific service!
Priscilla Lizano - VMware
Hello Toni,
I just wanted to say thank you to you and Efi for all the help and of course for the delicious cookies she left with my husband!… The bakery looks super so I we will be taking a stroll there tomorrow! Again, all our appreciation! ????
Priscilla
Nicolae Viasu - Sensata Technologies
Hi Toni,
……..I forgot to mention last time but your collegue Efi (I hope I dont spell her name wrong) was really nice and usefull.
Thanks a lot
Nicolae
Hi Toni!
……. Thank you again for your help and support during the last weeks to make our stay in Sofia perfect! You did realy great!
/rüdiger
Scott Burmeister - Alliance One Tobacco Bulgaria EOOD
Dear Toni,
I would like to take this opportunity to thank you for your unrivaled support and enthusiasm over the course of the past few days. I know that two days is not much warning to make arrangements for viewing multiple properties, but you both came through with flying colors and made it all happen. We sincerely appreciate your efforts in this regard and owe you both a debt of gratitude for aiding us in bringing our plan into reality in an extremely short period.
At the helm, it is evident that Toni is navigating the ship in the right direction. However, the Captain is only as good as their crew and, in Efi, I am convinced that there is no better team around. To Efi, a special thank and hugs from the twins and Vasilina for your passion, compassion and sincerity in handling our adventure. Your bubbliness and energy has been imprinted in our minds and hearts.
We look forward to becoming a member of your extremely satisfied community and will surely keep in touch.
Marcus Haas – Embassy of the Federal Republic of Germany
"Dear Toni,
thank you very much for the contract (and your help of course!). It has been a great pleasure for us to work with you."
Hennie Fourie - First Secretary, South African Embassy, Bulgaria (Sofia)
Dear Toni,
………, I want utilize this opportunity and express my thanks to the diligent service you are providing.
Kind regards
our
Services
UNLIMITED Luxury Estates offers a full-service real estate platform for corporate, institutional, multi-national and local clients. Building from its roots in brokerage, UNLIMITED Luxury Estates has added an array of complementary services, each of which has been strategically developed to provide a client-focused and comprehensive resource. All of these services can be accessed through a single point of contact: a real estate broker with the breadth and depth of knowledge to harness all of UNLIMITED's resources on a client's behalf. Today, in addition to representing major institutions, corporations and property owners, UNLIMITED Luxury Estates provides extensive consulting, including financial services, and property investing and management.