properties
For Rent
Checkout our latest properties for rent
Wonderful apartmentin a prestigious building in the city center of…
Beautiful apartment in e new building. Large living room, dining…
Elegantly furnished apartment in a new building with its own…
properties
For Sale
Checkout our latest properties For Sale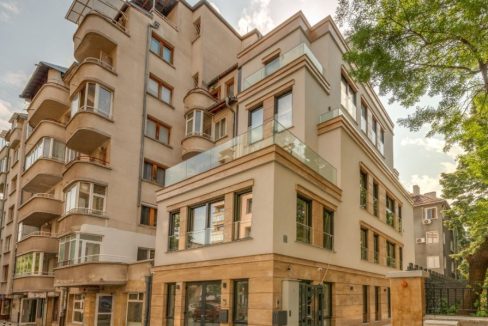 ArchitectureThe building has underground and ground floor as well as…
MAXI complex-fully furnitushed-living room, dining room and kitchen together-laundry room-kitchen…
Buy or Sell
Do you want to sell or rent your property? Unlimited Luxury Estate has the solution for you!
featured
Featured Properties
Checkout our latest TOP Offers
Newly built luxury house in a closed compound with 24 hour security…
Our team
Agents
The professional team of UNLIMITED Luxury Estates
Christos Christodoulou - United Bulgarian Bank
Dear Toni,
Let me thank you again for your time yesterday and today. On such a short notice you did an amazing job.
Anja Nolte - Chelopech Mining
Hi Toni
Just wanted to thank you for taking the time to show the house to Mirco yesterday. We are excited and glad to have found this house and appreciate your help with everything.
Hope we get to meet in person sometime soon
Regards,
Anja
Alan Eshel - Embassy of Israel
Dear Toni,
…… We'd like to thank you and your team for a job well done.
See you soon, for coffee or chopska salata ☺

Yael and Alan Eshel
Andréas Beikos - European Investment Bank
Dear Toni,
Thank you very much indeed for your efforts it is highly appreciated……
Regards,
A Beikos
Dear Toni,
You have done for me a lot. Much more than a real estate agent is required, so the minimum I can do is show a little gratitude. :)……
Mari Parviainen - Finland
Hi Toni,
Warm thanks to you for helping us to find our next home with such a dedication.
Your slogan "Experience The Difference" is so true.
Thank you,
Mari
Hello Toni,
I want to thank you for your assistance to us. We have been impressed with your professionalism and very much liked your approach of sending links of various flats. We will definitely reference you to anyone we come in contact with looking for a flat in Sofia.
Kind regards and all the best to you,
Tammie
Juan Carlos PERALEJO SERRANO - Country Manager NESTLE Bulgaria
Dear Toni,
Thanks a lot for all your support to us and to the Nestle community! (not to mention my miraculous rescue in IKEA)
All the best in to you, & kids!
J. Carlos and Sara
Karin Johansson - VOLVO Group Bulgaria
Hi Toni,
It was a pleasure meeting you and thanks for good service and information you provided………..
Kind regards, Karin
Katie Sonnefeld - The Anglo-American School of Sofia
Hi,
I just wanted to take a minute to thank you for everything you've done with the apartment over the four years I was here. I absolutely LOVE that place and will miss it greatly!
Thank you again for everything!!
Katie
our
Services
UNLIMITED Luxury Estates offers a full-service real estate platform for corporate, institutional, multi-national and local clients. Building from its roots in brokerage, UNLIMITED Luxury Estates has added an array of complementary services, each of which has been strategically developed to provide a client-focused and comprehensive resource. All of these services can be accessed through a single point of contact: a real estate broker with the breadth and depth of knowledge to harness all of UNLIMITED's resources on a client's behalf. Today, in addition to representing major institutions, corporations and property owners, UNLIMITED Luxury Estates provides extensive consulting, including financial services, and property investing and management.