properties
For Rent
Checkout our latest properties for rent
properties
For Sale
Checkout our latest properties For Sale
"This stunning 3-bedroom apartment is located in the highly desirable…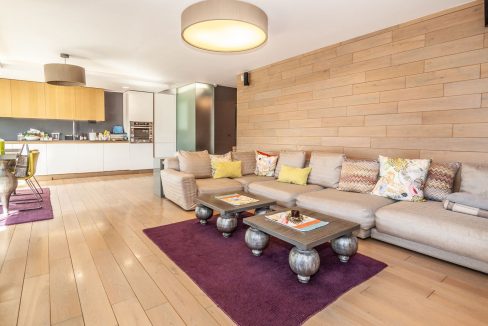 Spacious penthouse with views to Vitosha mountain.Consists of :Level 1:…
"It consists of: entrance hall, spacious living room with kitchen…
BUY or SELL
Do you want to sell or rent your property? UNLIMITED Luxury Estates has the solution for you!
featured
Featured Properties
Checkout our latest TOP Offers
Unique luxury penthouse with amazing view and incredible terrace.Fully furnished.1st floor: Large…

"Incredible penthouse with a huge terrace / 80 sq.m./ and amazing views…
The team
MEET OUR TOP STARS
The professional team of UNLIMITED Luxury Estates

Mechthild Saffrich - Embassy of the Federal Republic of Germany
Dear Toni,
Thank you very much for taking such good care of me last week. I very much appreciated your experience as a real estate agent and your very kind way of handling all matters.
Looking forward to seeing you again in Sofia, I send you my best regards
Mechthild
Dear Toni,
You have done for me a lot. Much more than a real estate agent is required, so the minimum I can do is show a little gratitude. :)……
Nicolae Viasu - Sensata Technologies
Hi Toni,
……..I forgot to mention last time but your collegue Efi (I hope I dont spell her name wrong) was really nice and usefull.
Thanks a lot
Nicolae
Christos Christodoulou - United Bulgarian Bank
Dear Toni,
Let me thank you again for your time yesterday and today. On such a short notice you did an amazing job.
Sarah Vuittenez - NESTLE Bulgaria
…… I wanted to take the opportunity to thank Toni for her patience, dedication and commitment.
Thank you
Sarah
Karin Johansson - VOLVO Group Bulgaria
Hi Toni,
It was a pleasure meeting you and thanks for good service and information you provided………..
Kind regards, Karin
Scott Burmeister - Alliance One Tobacco Bulgaria EOOD
Dear Toni,
I would like to take this opportunity to thank you for your unrivaled support and enthusiasm over the course of the past few days. I know that two days is not much warning to make arrangements for viewing multiple properties, but you both came through with flying colors and made it all happen. We sincerely appreciate your efforts in this regard and owe you both a debt of gratitude for aiding us in bringing our plan into reality in an extremely short period.
At the helm, it is evident that Toni is navigating the ship in the right direction. However, the Captain is only as good as their crew and, in Efi, I am convinced that there is no better team around. To Efi, a special thank and hugs from the twins and Vasilina for your passion, compassion and sincerity in handling our adventure. Your bubbliness and energy has been imprinted in our minds and hearts.
We look forward to becoming a member of your extremely satisfied community and will surely keep in touch.
Hi Toni!
……. Thank you again for your help and support during the last weeks to make our stay in Sofia perfect! You did realy great!
/rüdiger
Sergio Hernandez - Los Angeles, USA
Thank you, Toni. I appreciate you help and support. And also, for being patient with me. Please don't be a stranger and I will keep in touch. I will also be sending people your way. Thank you for being amazing… have a great day.
Sergio Hernandez
Doris Sarajski - Hengelo, Netherlands
Good evening Toni,

……., No words can describe how thankful and happy we are with your great service and help.
Big hug,
Doris
our
Services
UNLIMITED Luxury Estates offers a full-service real estate platform for corporate, institutional, multi-national and local clients. Building from its roots in brokerage, UNLIMITED Luxury Estates has added an array of complementary services, each of which has been strategically developed to provide a client-focused and comprehensive resource. All of these services can be accessed through a single point of contact: a real estate broker with the breadth and depth of knowledge to harness all of UNLIMITED's resources on a client's behalf. Today, in addition to representing major institutions, corporations and property owners, UNLIMITED Luxury Estates provides extensive consulting, including financial services, and property investing and management.